Contents
---
This 2.6-mile trail follows the course of the Netherton Tunnel above land and its seven air shafts that are publicly accessible. A large ventilation chimney covers the top of each shaft, and these structures are referred to by the locals as 'Pepper Pots'.
Trail route
Our guide does not include visiting the northern and southern tunnel portals; however, they have been marked on the map if you decide to extend your walk.
Trail guide
You can start the trail at either end; however, there is a free car park on the southern end. It's easier to leave your vehicle there if you are travelling by car.
From Warrens Hall Nature Reserve Car Park, head down a grassy corridor, you'll see Air Vent No. 2 in the trees on your right.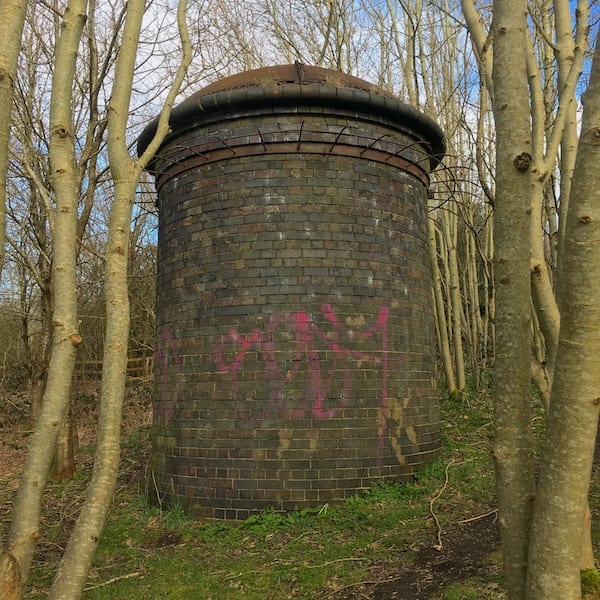 Continue along then cross the Dudley Road (B4171) where you will join a public footpath. Take a left where it forks, and you will see Air Vent No. 4 in the tress on the left.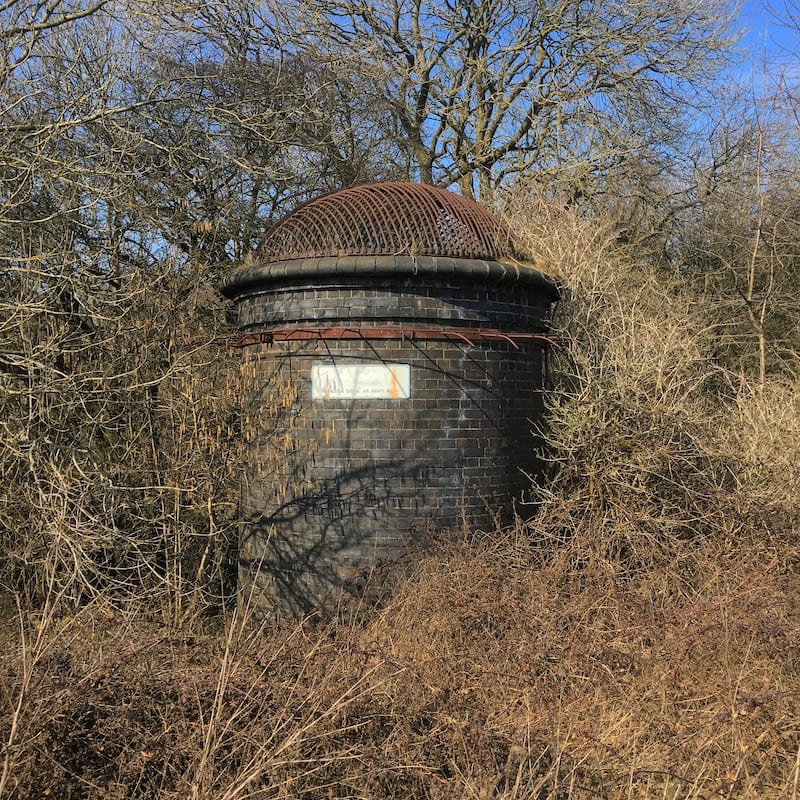 Follow the path until you come to a bridge crossing a brook on your left. You will then follow a windy muddy path through the woods, along the brook. You'll see an embankment on the left with houses above, keep following the brook where you will see the wire fence has been lowered which you can hop over. Walk up the hill where you will find Air Vent No. 6.
Follow the field and turn right where there is a ditch, keep going to the gate and cross it. You'll now come to a lane, turn left and follow it to join Oakham Road. Walk up to the junction with Regent Road by the Co-op, this is a good spot to grab drinks and food if required. Follow the road down until you arrive at Air Vent No. 10, which is nestled between two houses.
Continue down Regent Road and turn left onto Aston Road. You'll then arrive at the Aston Road Air Vent. It is the only shaft to have been rebuilt with cement and it's quite unique, after all, how many roundabouts do you know of that have a Victorian air vent as the main feature?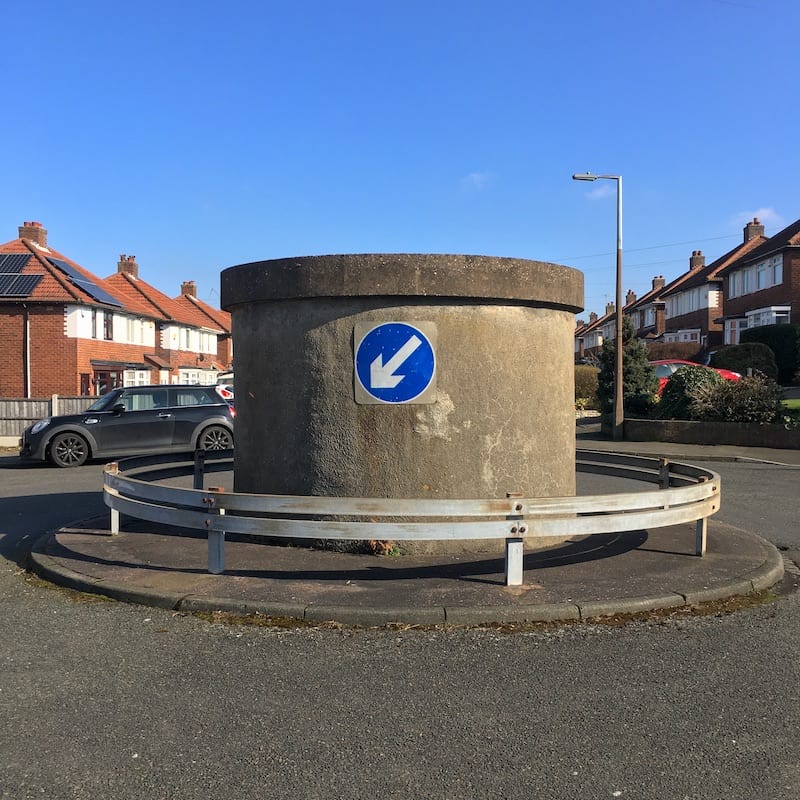 Continue to the end, turn left, cross over to Birch Crescent, then left onto Packwood Road. Turn left towards the cul-de-sac and you will find the Packwood Road Air Vent located between houses.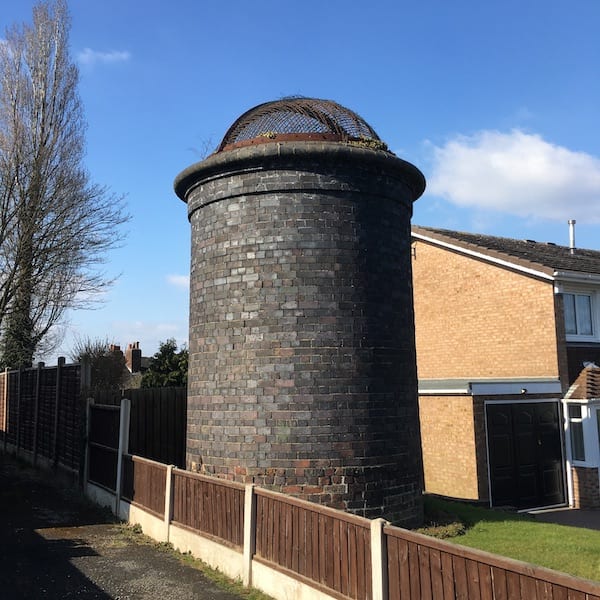 Turn around and continue down Packwood Road until you see a footpath where the road bends, this will take you down to New Birmingham Road (A4123). Cross the dual carriageway, take great care because this is a busy road. Turn right and follow the road before reaching the entrance to Tividale Park on your left. Follow the footpath then along the grass embankment where you will see Air Vent No. 16.
Visiting
————
Travel
Free car park
The Slip Car Park
Old Northwick Lane
Worcester – WR3 7NE
————
Access
Free entry
Open 24 / 7
How long does it take to walk the trail?

It will take you between 1 hour 30 minutes and 2 hours to walk this 2.6-mile trail.
What is the best spot for a picnic?

Although Tividale Park at the northern tip is a green area, we recommend picnicking at the southern end of the trail in Warrens Hall Local Nature Reserve because the views are better.
How do I get to the trail?

Been as this trail starts in a car park, it's best to travel by car or taxi. Travelling by taxi or getting a lift is preferable if you intend to walk the trail without a return journey. There are bus stops on Dudley Road (B4171) near the car park.

The northern point of the trail leaves you in Tividale Park, which is located between the New Birmingham Road (A4123) and Dudley Road West (A4033). Both roads are main routes with bus stops nearby.
Are there guided walks?

The Friends of Rowley Hills deliver guided walks in the warmer months. Visit their site for info on upcoming events.
History of Netherton Tunnel
Detailed information about the history of Netherton Tunnel is available here.